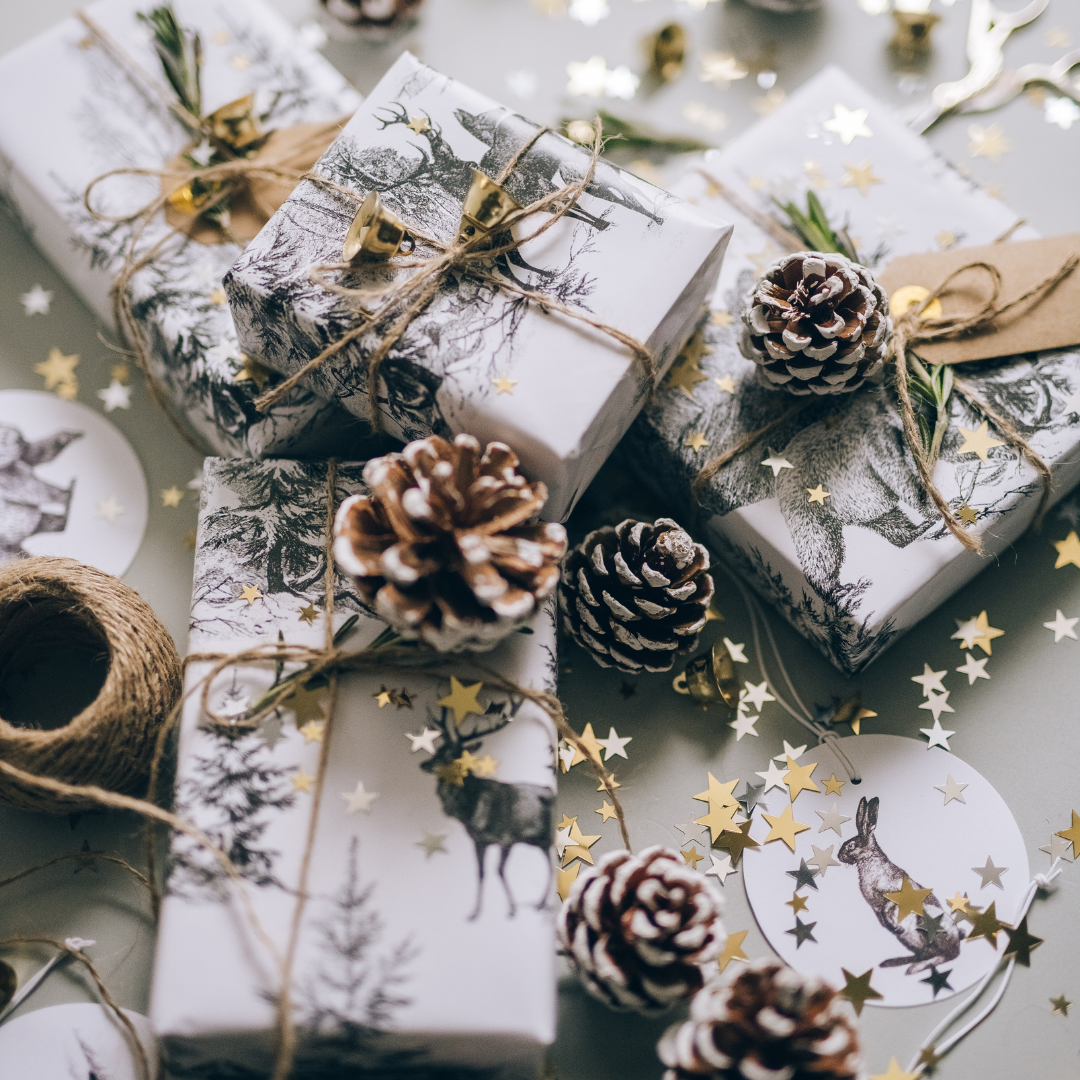 Living outside the downtown core has its benefits folks! Through starting our own small business, we have connected with so many wonderful companies. In doing so, we have compiled a list of our favourite small businesses to shop from just in time for the holidays!
1) Plantita & Co.
For the aesthetic and spiritual love in your life. 
This wonderful shop is made for you if you're into all things aesthetic. Plantita & Co. offers authentic dried plant bundles, crystals and other decor pieces for your home. 
Check our their website: https://www.plantita.ca
•
2) Mind Your Bees
For the eco conscious or foodie in your life. 
This shop creates food wraps made from beeswax! These are a great, eco-friendly alternative to using plastic wrap to cover your leftovers. Each wrap is reusable for up to a year and is also compostable!
Check out their website: https://www.mindyourbeeswraps.com/
•
3) Whisked Up By Dee
For the tastiest local treats available!
Cupcakes and desserts galore! Looking to impress your friends and family with some delicious baked goods? Whisked Up By Dee has you covered! From macarons to custom cakes and cupcakes, Deanna does it all. 
Check out her Instagram page: @WhiskedUpByDee
•
4) The Kind Matter Company
This small sustainable store has two locations: one in Oakville and one in Milton! If you're looking for eco-friendly supplies or looking to start your own eco-friendly journey then definitely check them out!
Check out their website: https://thekindmattercompany.com/
Have any more suggestions on other small businesses? DM us and let us know! We're always looking to support other local makers like ourselves.